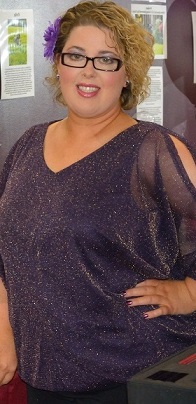 Name: Enza
Salon Position: Joint Salon Owner & Senior Beauty Therapist
Specialist Services: I am a certified Kim Lawless therapist (AKA The Wax Queen) having been trained in her unique methods. I also training with Andy Rouillard (AKA Wax Daddy) I specialise in male and female intimate waxing and love what I do. Using only the best non-strip wax you will be amazed at my skill and confidence in taking care of your delicate areas. I love to wax and I am very good at what I do.
About Me: I have been in the Hair & Beauty industry since 1999 and in that time have worked at many top salons and spas. I spent 2 years working at Ragdale Hall Health Hydro in Leicester as a Senior II Therapist and in my time there worked with a wide selection of product ranges. After working in Salons and spas for 5 years I decided I wanted to work in a place that felt like a home from home. I wanted my guests to feel relaxed in a professional yet friendly atmosphere. Therefore I introduced beauty therapy to Room 907 in 2005. A year later that business had grown so much we needed bigger premises, 6 years after that in 2011 I took over ownership of the long established hair salon and then in 2015 I went into partnership with Philwhich is where we are today. I am proud of our wonderful salon and our fantastic talented team.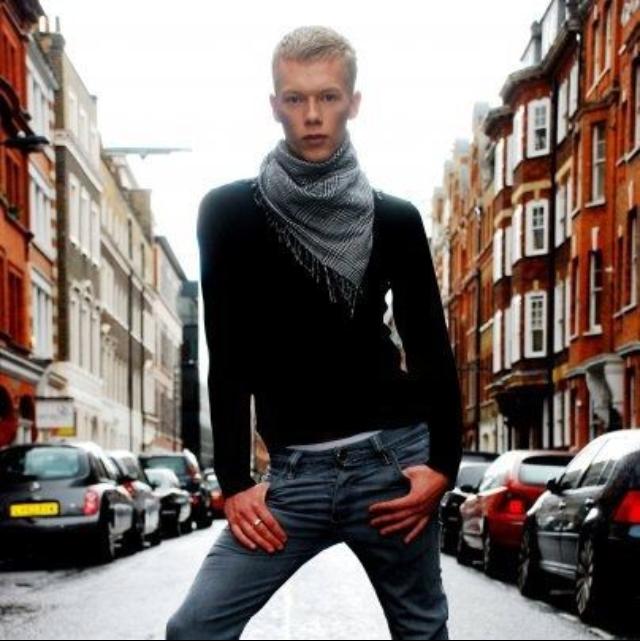 Name: Phil
Salon Position: Joint Salon Owner/ Artistic Director
Specialist Services: With amazing confidence and skill Phil is your guy for inspiring you to transform your look. Put yourself in his capable hands and watch him work his magic. Phil loves precision cutting and giving you a look that is not only flawless but manageable. He believes that your hair should reflect who you are and with this in mind his consultation will take into account your lifestyle as well as the look you are wanting to achieve.
Phil also has a passion for nails and has for the past 10 years kept a hand at creating the perfect nails. His speciality is Acrylic and Gel nails. Phil has mastered the art of applying artificial nails and making them last.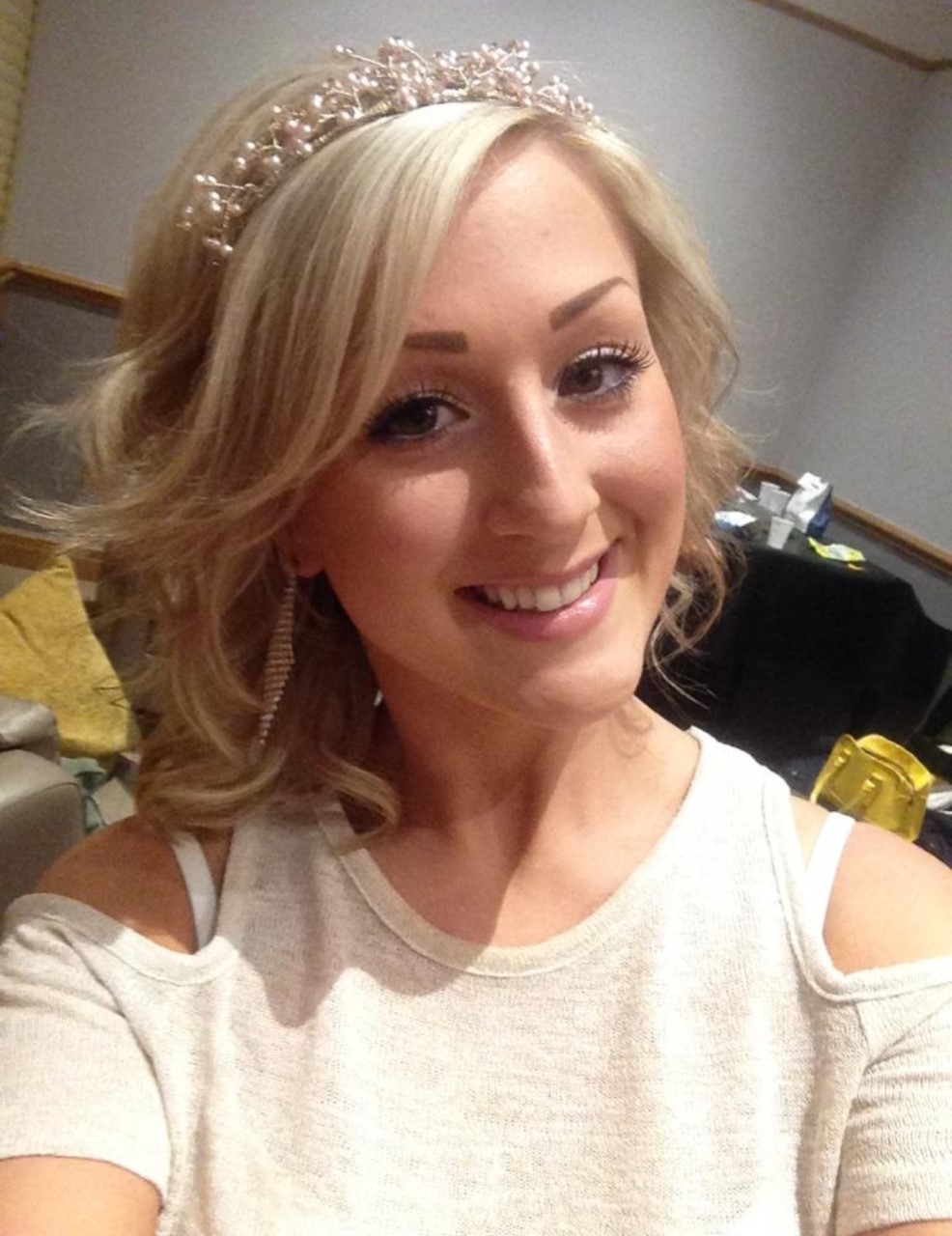 Name: Maxine
Salon Position: Senior Stylist
Specialist services: Colouring and Bridal Hair
About Me: After moving from Preston I wanted to join a salon team where I felt like part of a family and here at Room 907 we are!
I love colouring and my work mates call me the Queen Of Blondes as no one gets a blonde cleaner than me.
My other passion in hairdressing is occasion hair with my signature style being Boho. I love weddings and getting you and your bridal party ready for your special day is the most rewarding part of my career!
I love getting to know each and everyone of my clients personally and forming great relationships with them.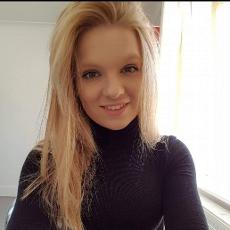 Name: Sarah
Salon Position: Senior Stylist
About Me: I qualified my NVQ level 3 in 2012 and have loved every minute of work ever since. No two clients are ever the same which is the exciting bit about what I do. I love giving my clients a bespoke experience. and watching how much a good colour/cut can change the way they feel about themselves and give them a well needed confidence boost.
Specialist Services: I love up-do's and party hair, making people feel special for their occasion!
The copper range of hair colours are also my favourite colours to create! I love to do them, seeing them just pop with fiery vibrance in the light is beautiful.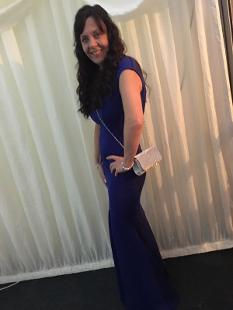 Name: Julie
Salon Position: Senior Hair Stylist
Specialist Services: Precision Cutting, Curling & Permanent Wave specialist with un paralleled expertise and experience.
Whether you're just looking to create more hair volume or seek to wash and wear, my experience allows you to achieve exactly the effect you require whilst using the gentlest products possible.
About Me: Mum of 2, I have been hairdressing longer than I care to remember. I never get bored of making my clients feel wonderful about themselves. What I love most about this industry is the interaction I get with my clients. I want you to feel completely taken care of when you sit in my chair.
Name: Marie
Salon Position: Beauty Therapist And Nail Technician
Specialist Services: Marie specialises in female intimate waxing and Lash Lift services.
About Me: Having been in the beauty industry since 2005 you are in very safe hands with Marie.
Having 4 children of her own Marie knows the challenges of a busy life style. This is why Marie will always go above and beyond to make sure you get the absolute most out your time in our salon. Marie has been in the industry a long time and she knows her 'wax'.
Ps. Marie is also camera shy hence no picture yet..............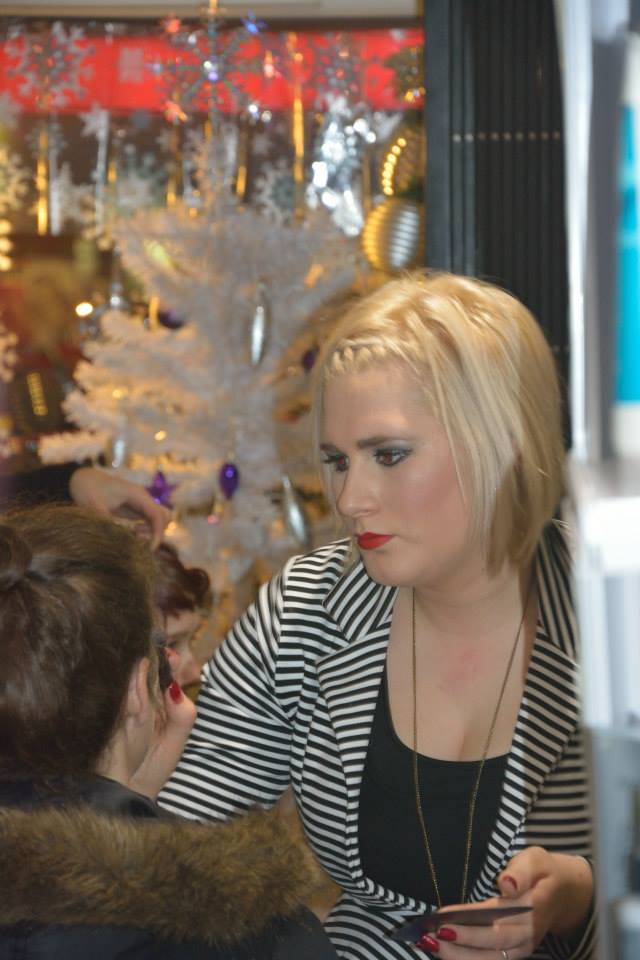 Name: Amanda
Salon Position: Beauty Therapist, Make-up Artist & Wedding Specialist
Specialist Services: HD Brows, Special Occasion Make-up. She has a passion for perfecting her skills and always on the lookout for new ideas and techniques
About Me: I love my profession and at Room 907 I am able to showcase my skills in both make-up and beauty. My favourite aspect of my work is being able to give someone the whole package from their make-up and waxing to their nails and the rest. With my help we will design a treatment package that caters for everything you could ever need.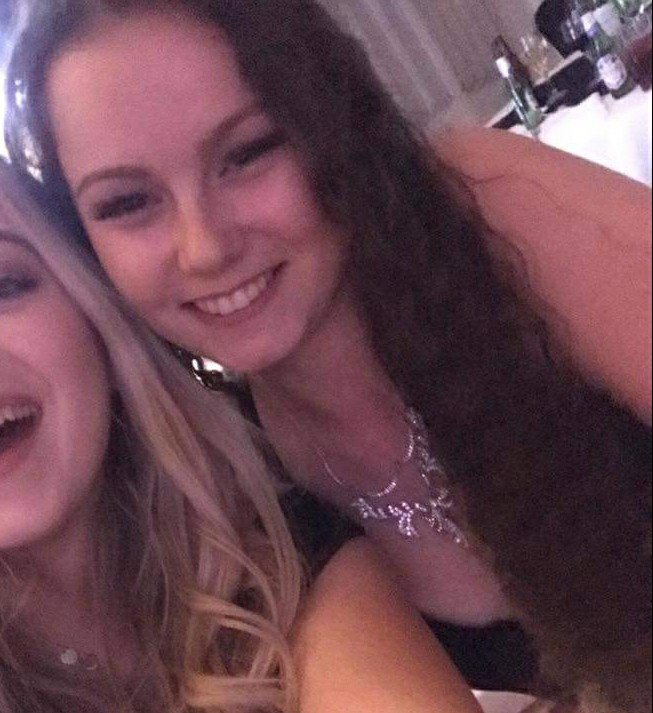 Name:; Gina
Position: Beauty Therapist
Specialist Service: Gina loves to wax. From your eyebrows to your toes she will wax you lyrical. Ginas other favourite treatment is performing Lash Lifts. A great treatment to give the lashes the appearance of being longer and fuller.
About Me: I thoroughly love what I do and have definitely made the right career choice, I like to think of myself as a bit of a perfectionist with my work and the part of my job I enjoy the most is putting a smile on my clients faces.
I love the team I work with, they are very motivating and are like family to me.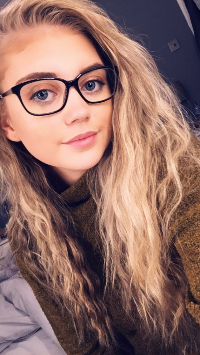 Name: Amy
Salon Position Beauty Therapist
Specialist Services: Amy has a flair for skincare. She loves to continue her education to show you how to best look after your skin.
About me: I have been qualified since 2016 after studying at the award winning Yorkshire College of Beauty Therapy.
I love what I do. I enjoy meeting new people every day and making them feel great about themselves.
Beauty therapy is an industry where I can really help people feel better about themselves. Whether that is with a new colour on your nails or a relaxing facial.
Skincare is my passion and I want to help you learn how to look after your skin.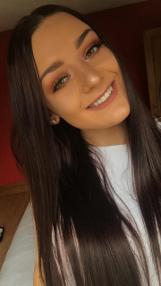 Name: Izzy
Salon Position: Apprentice Stylist
About Me: I have been at Room 907 since 2016 when I joined as an apprentice beauty therapist. Having completed my Beauty therapy course in 2018 I decided I wanted to also work in the hair industry.
Room 907 has proved perfect for this as I can practice both skills in one place while still working with such a great team of stylists and therapists.
Name: Kim
Salon Position: Remedial Complementary & Holistic Therapist
Specialist Services: Bowen Therapy, Reflexology, Aromatherapy (bespoke) and Massage Therapy
About Me: I LOVE what I do. I worked as an accountant for many years before deciding to finally pursue my dream in the complimentary therapies field. I chose Bowen as my main focus due to the amazing results I have witnesses.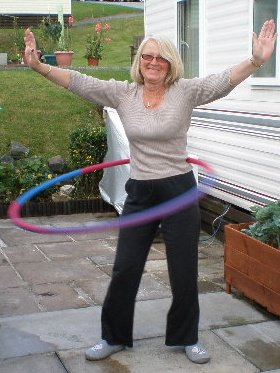 Name: Kath
Salon Position: Head Housekeeper AKA Mum
Specialist Services: Keeping us all organised.
About: Kath (Mum) looks after us all. She is behind us all the time and perhaps works harder than all of us. Keeping our salon spotless which is no easy task, and making sure everyone receives a warm welcome upon entering our salon is her special gift.
Kath is the glue that holds our salon family together and she really deserves the credit for that. A larger than life character who loves a good chin-wag and a busy salon.